May 6th, 2010 Visit to Elk Rapids High School to view the sun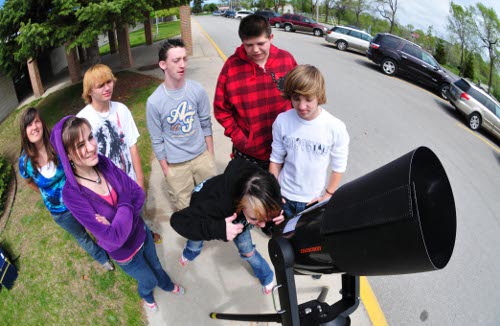 Students finally get a chance to view the sun through Ron Uthe's 8" telescope. Photo by Thomas M. Vranich, Editor, Elk Rapids News

Mr. Courson's class checks out Richard Kuschell's telescope. Photo by Eileen Carlisle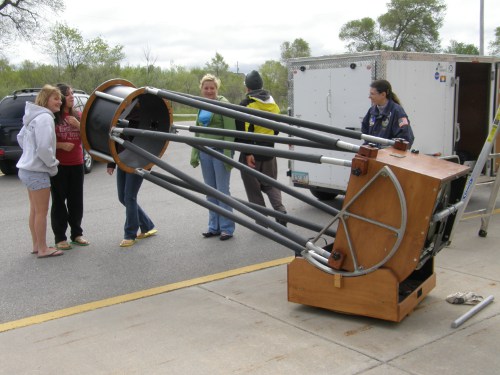 Students look at their magnified images in the 25" telescope's primary mirror. Photo by Eileen Carlisle.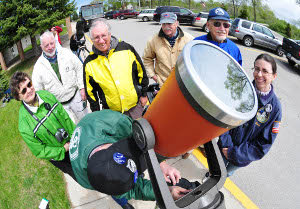 The GTAS crew. Clockwise from the bottom: Gary Carlisle's cap with Gary in it, Eileen Carlisle, Ron Uthe, Bob Moler, Richard Kuschell, Bill Renis, and Trixie Pickard. Photo by Thomas M. Vranich, Editor, Elk Rapids News
May 16, 2010 – NMC Barbecue
Photos by Eileen Carlisle

Members' telescopes set up to view the sun. Outside were Richard Kuschell, Ron and Jan Uthe, and Gary Carlisle.

Joe Brooks, society president shows his collection of meteorites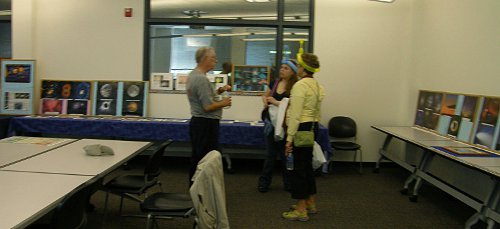 Bob Moler, left discusses astronomy with visitors.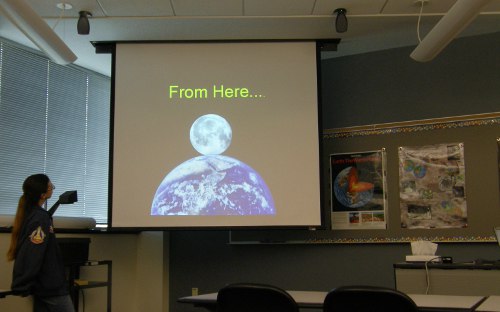 On a loop: GTAS produced video From Here to Infinity. Viewing it is Trixie Pickard who brought her Space Shuttle and other NASA memorabilia.